Zoo-App
Everything important at Zurich Zoo at a glance: The Zoo App shows you which animals live where, when there are animal presentations and feedings and where restaurants, playgrounds and toilets are located. You will find detailed information about each animal in the zoo and can create a list of your favourite animals. Answer the questions in the zoo quiz to get to know the animals and nature conservation projects of zoo Zurich.
Features:
zoo quiz for an educational, interesting and entertaining zoo visit for the whole family.
interactive zoo plan with all animals, events and important locations (exhibits, restaurants, toilets, playgrounds etc.)
daily updated information on animal presentations and feedings

background info on each animal

opening hours and tickets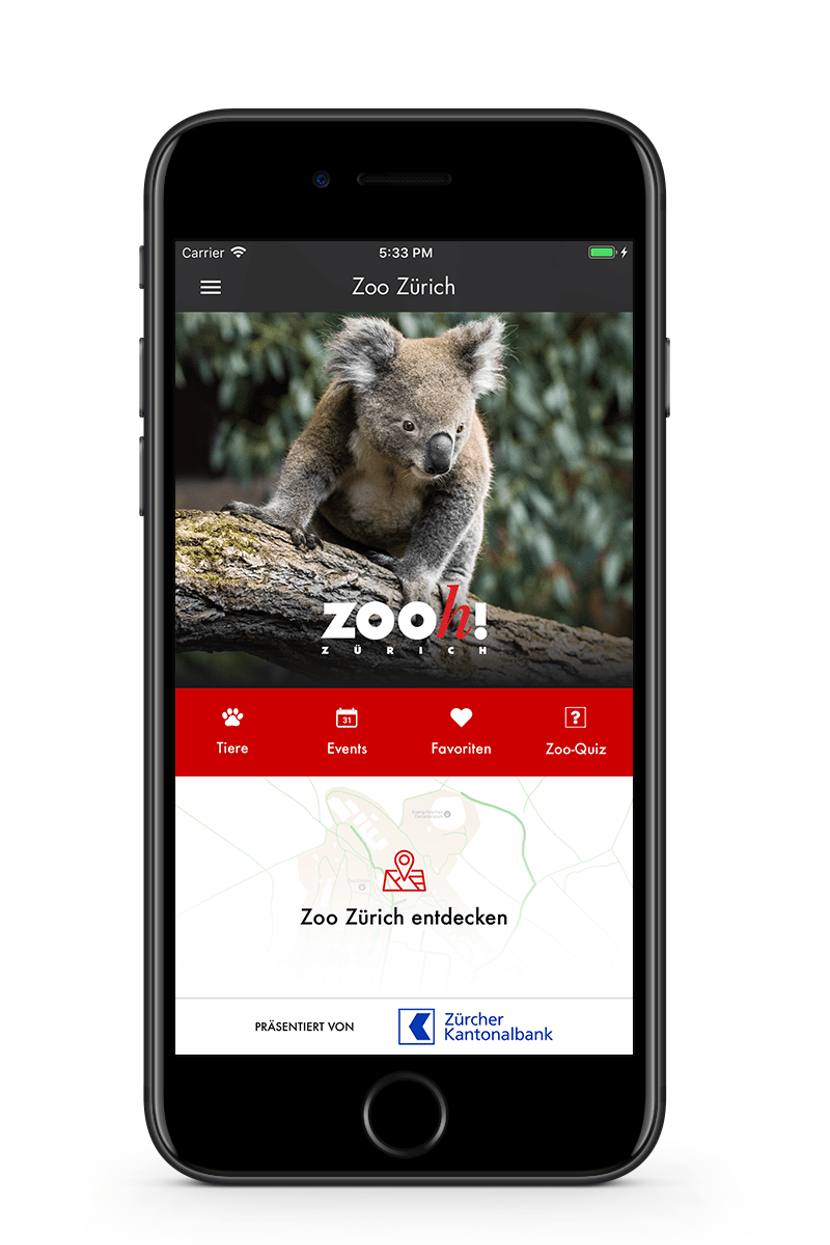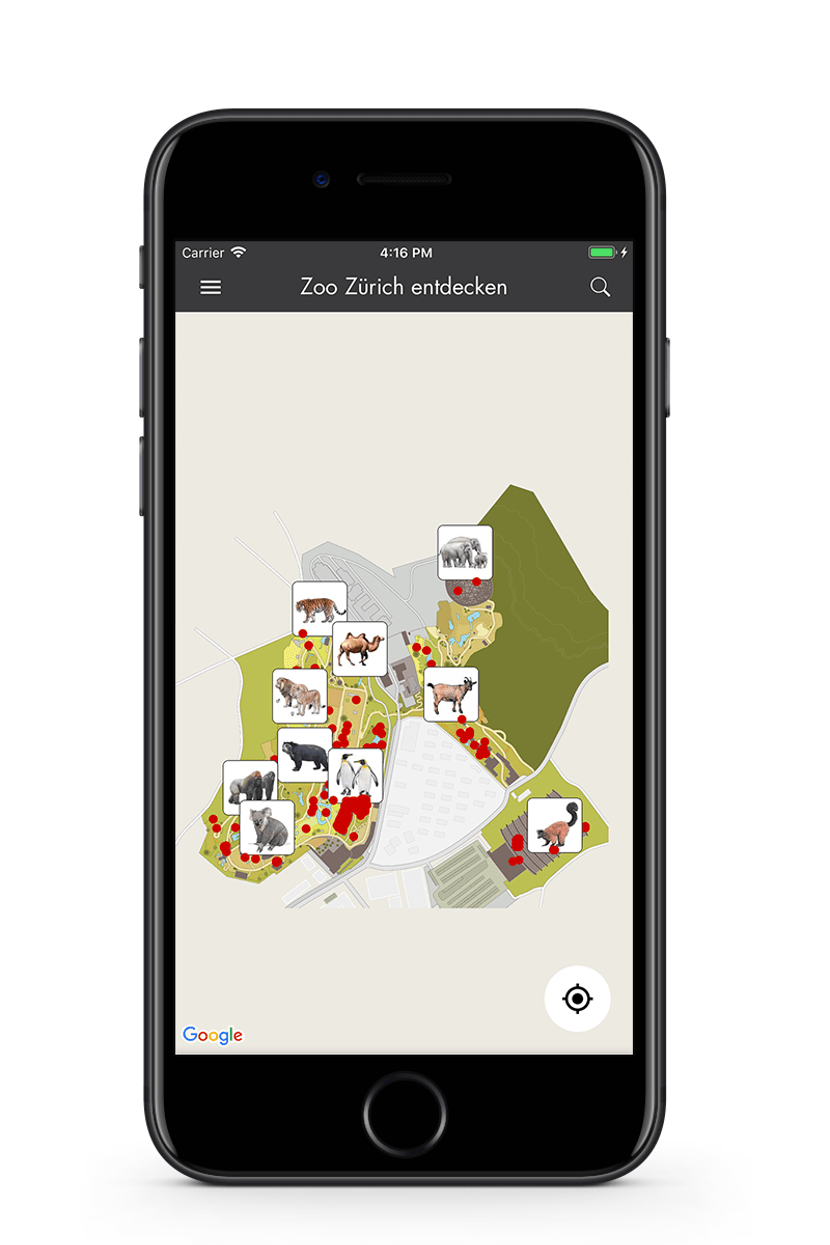 Save the Penguins
Hilf mit die Pinguine in der Antarktis zu retten!
Der Zoo Zürich und sein Naturschutzpartner Antarctic Research Trust (ART) haben zusammen mit Oracle Schweiz eine App entwickelt, die zum Schutz der bedrohten Pinguine in der Antarktis beiträgt. Ziel der App ist es, dich als Zoobesucher auf die prekäre Situation der Pinguine in der Wildnis aufmerksam zu machen und zur aktiven Mithilfe zu animieren.
Funktionen:
Spaziere mit dem 3D-Pinguin zur Aussenanlage der Pinguine im Zoo Zürich.
Scanne die Bodenkleber bei der Aussen- und Innenanlage der Pinguine im Zoo Zürich und ein 3D-Modell der entsprechenden Pinguinart erscheint.
Erfahre mehr über die beiden Pinguinarten im Zoo Zürich: Humboldt- & Königspinguine.
Lerne das Pinguin-Naturschutzprojekt des Zoo Zürich und Antarctic Research Trust (ART) kennen und hilf mit die Pinguine in der Antarktis zu retten.
Download der Scan-Grafiken für Zuhause: